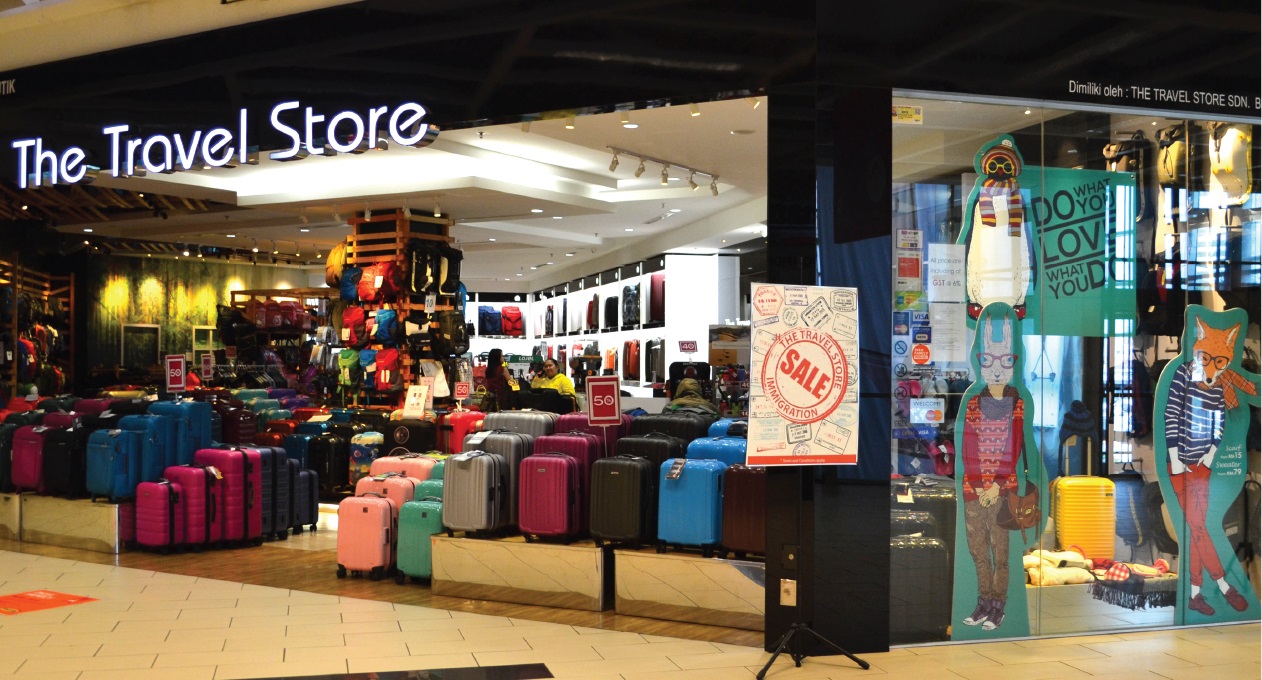 The leading choice in the travel luggage industry based in Malaysia has launched their Mobile App!
Founded in 2005, The Travel Store has earned a good reputation and world-wide recognition attracting interest from many international licensors for strategic partnership in licensing.With a highly differentiated brand, The Travel Store stands in an advantageous position to attract new business opportunities in new markets, while maintaining and expanding our existing customer base.Unquestionably, The Travel Store is poised to become the first choice for travel goods and we champion this category through our reliable and renowned flagship brand, The Travel Store.
With passion as their fuel and strategy as their engine, The Travel Store is the preferred partner to travel goods specializing in a range of luggage, packs and bags, accessories and all-weather apparels around Southeast Asia.
Recent regional expansions have added to the brand's established customer relationships and growing reputation, as The Travel Store confidently embarked on greater achievements.
Apart from distributing principal brands, The Travel Store focuses on providing quality and a wide selection of offerings under one concept store to meet the needs of the different traveler's segments – truly setting them apart from the competition.
They also offer Membership Program (Malaysia). Their members can enjoy the following privileges:
• Additional 15% on normal merchandise
• Additional 5% on promo merchandise (exclude special promotion items)
• Birthday Treat
• Mystery Gift
• Newsletter
• Event Invitation
Be updated with their latest news and promos!
Download The Travel Store Malaysia NOW!
GOOGLE PLAY