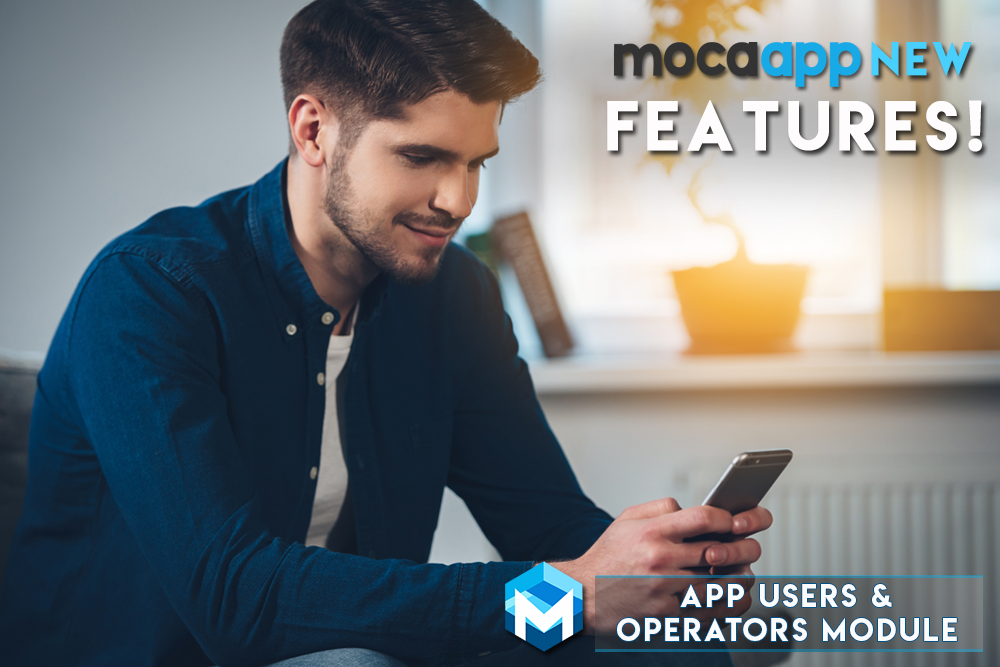 As we continuously strive to make MocaApp even more better, here are another updates to our growing features for the benefit of our users.
New Features:


App Users
• This module are invaluable to companies because they can be used to determine the ultimate success of an application.
• It optimizes the applications' user engagement.
• Companies will be able to understand and monitor the users' interactions.
• They may then use this knowledge to maximize the user experience and reduce their app's vulnerabilities for a competitive edge.


Operators
• On Application Operators module, users can Add and Assign features to other operators of your Mobile Applications.
• Only these assigned features will be visible in assigned operator's account.
We give our partners the assurance that we will continue to work hard for more exciting and helpful features! Build your app today at www.MocaApp.com