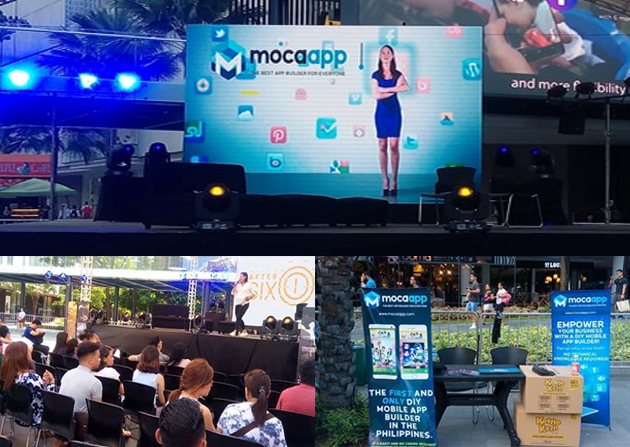 MocaApp DIY Mobile App Builder joined the Adulting Starter Pack 2018 that was held last April 27-28, 2018 at Bonifacio High Street-BGC organised by After Six Club, a platform and community based organization in BGC- Taguig.
One of The After Six Club's mission and goal is to see people together, sharing stories, experience, and generous wisdom on their expertise and lessons.
Driven by a movement committed to creating impact by collaboration, relationships and connecting human and Professionals. MocaApp joins the likes of Linkedin Local Ph, YouTube Ph and company brands, together for a discussion about nurturing connections, beginnings, and social strategies.
From LinkedIn and Social Media; Now, they get to share it with a bigger crowd , online through MocaApp.
Create a Stunning Apps with MocaApp http://www.mocaapp.com